Welcome to Sahastra Chemicals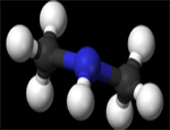 Sahastra Chemical, a reliable partner with it's decades of experience in the Pharmaceutical Industry, Sahastra manufactures it's own Pharma Intermediates and also Contract manufactures for Innovators and specialist in solvent distillation with quality product.
Our high quality product has won the hearts of almost all the customers. The parameters of safety are kept in mind & precautions are clearly indicated & mentioned in the packing,Operation,processing & handling. Excellance in quality is the voice of every member of Sahastra Chemicals.